We recently hosted an online cooking class for Soup Sisters and shared our Spicy Moroccan Lentil Soup recipe, inspired by the flavours of Jamie's travels through North Africa. This recipe is perfect for this time of year, allowing you to use up your garden peppers and tomatoes while incorporating warm spices like star anise, cinnamon and cumin.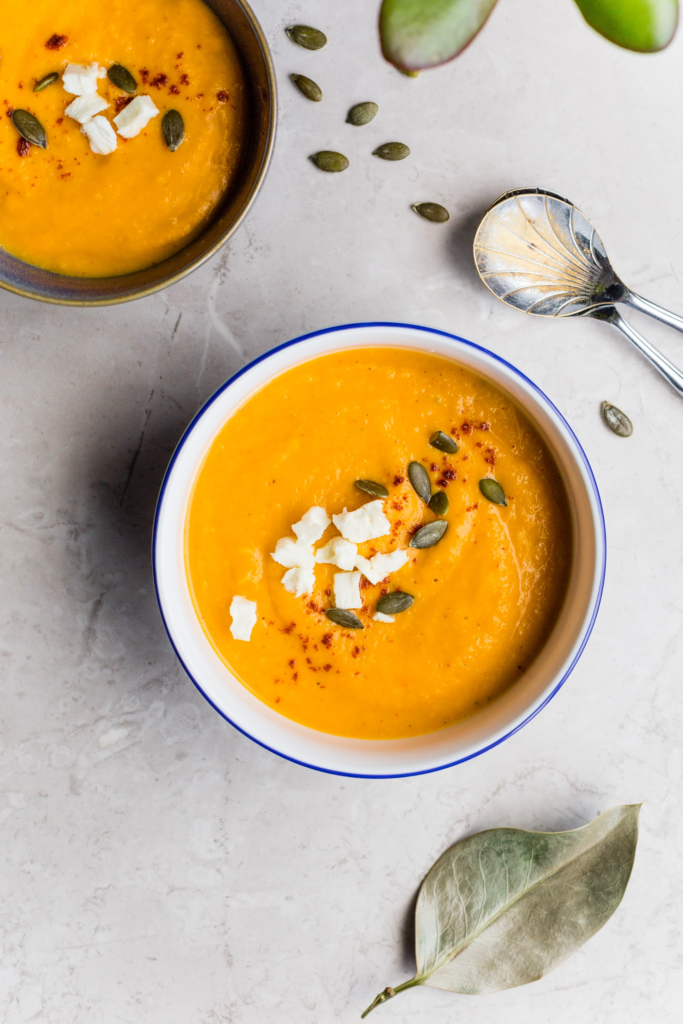 Makes 6 to 8 servings
1 Tbsp cumin seeds
1 Tbsp coriander seeds
1/4 tsp whole black peppercorns
5 sprigs fresh thyme
2 whole star anise
2 bay leaves
1 cinnamon stick
3 Tbsp canola oil
1 medium onion, finely chopped
2 stalks celery, finely chopped
2 Roma tomatoes, finely chopped
1 medium carrot, peeled and finely chopped
1 sweet red pepper, roasted (see page XX), seeded and finely chopped
1 Tbsp smoked paprika
1/2 tsp red chili flakes
1 1/2 cups red lentils, rinsed and drained
1 Tbsp tomato paste
1/2 cup white wine
8 cups water
3 Tbsp cold butter, cubed
3 Tbsp red wine vinegar, or to taste
Salt to taste
1. In a small, dry skillet over medium heat, toast the cumin and coriander seeds and black peppercorns, stirring often, until they being to release aromas about 2 minutes. Let the spices cool slightly, the grind them in a spice grinder or clean coffee grinder. Set aside for later.
2. Tie the thyme sprigs, star anise, bay leaves and cinnamon in a piece of cheesecloth and tie to make a bouquet garni.
3. In a large pot, heat the oil over medium-low heat. Add the onions and cook, stirring often, until they are translucent, about 4 minutes.
4. Add the celery, tomatoes, carrot and roasted pepper. Cook, stirring often, until the vegetables begin to soften, about 5 minutes
5. Add the toasted and ground spices, bouquet garni, paprika and red chili flakes. Then add the lentils and tomato paste and stir well until all the ingredients are combined.
6. Remove the pot from the heat and add the wine, stirring to scrape up all the bits from the bottom of the pot. Return the pot to the heat and let the wine bubble until it has almost all evaporated.
7. Add the water and bring to a boil over medium-high heat. Once boiling, reduce the heat to medium-low and simmer, uncovered, until the vegetables and lentils are tender, 20 to 25 minutes.
8. Remove the pot from the heat. Remove the bouquet garni. Using a food processor or immersion blender, blend the soup until smooth. As you are blending, slowly add the butter, a little at a time, so it melts into the soup. Season to taste with salt and red wine vinegar to taste
9. If the soup is too thick, add a little more water, or vegetable or chicken stock until it's to your liking. Ladle the soup into warm bowls and enjoy.